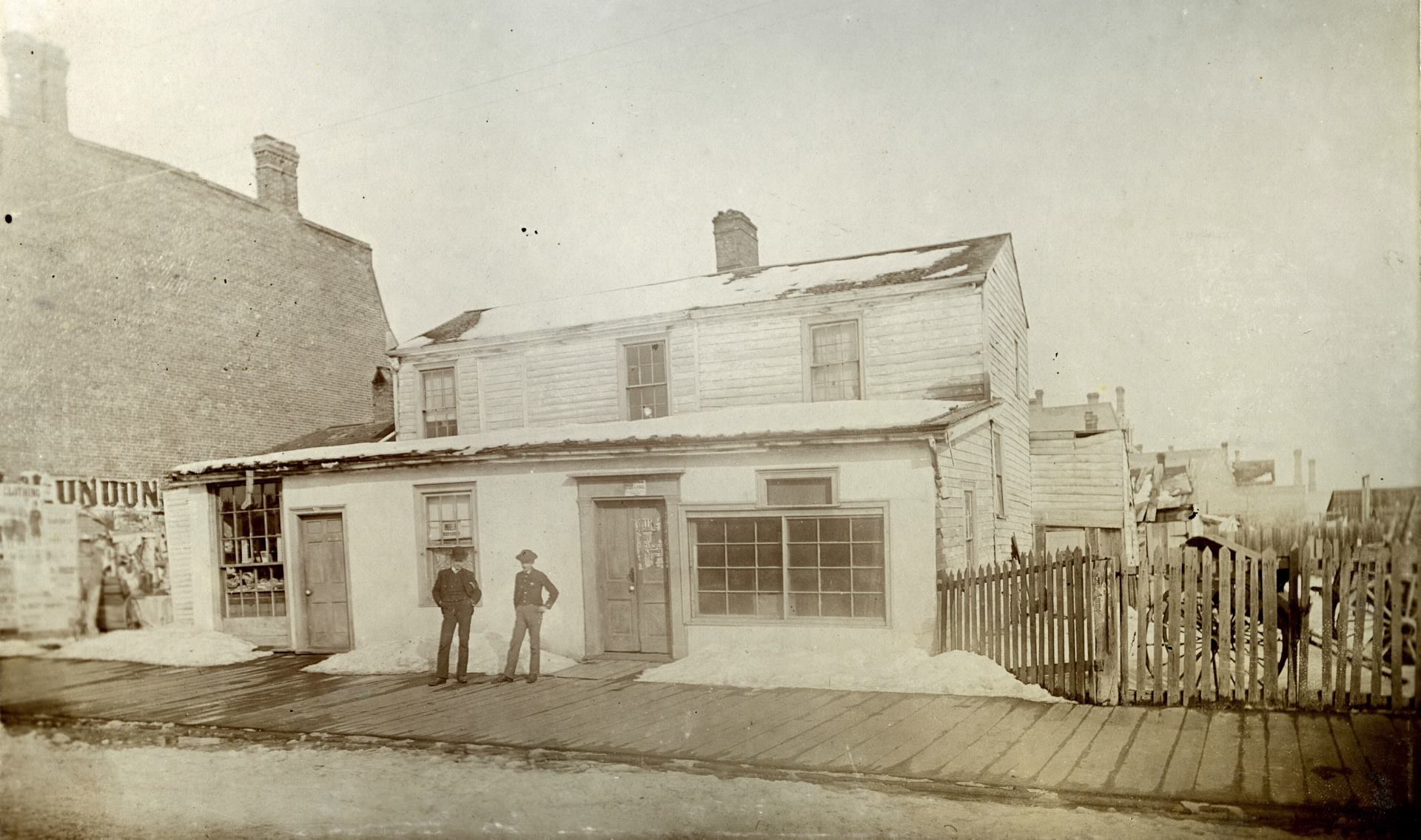 This is the "Gardeners' Arms Inn" at Yonge & Charles Streets in 1890

It looks like a pretty happening spot. My favourite part of the photo is the sock hanging on the left side of the inn. Both of these gentleman do look quite fashionable! I could just as easily imagine them strolling down Yorkville Avenue in 2015!

We love Toronto real estate and history! If you have any old photos or stories you would like to share please email them to ben@mattandben.ca. We will blog about them and share them to our network.

We found this photo in the Toronto Public Library archives.