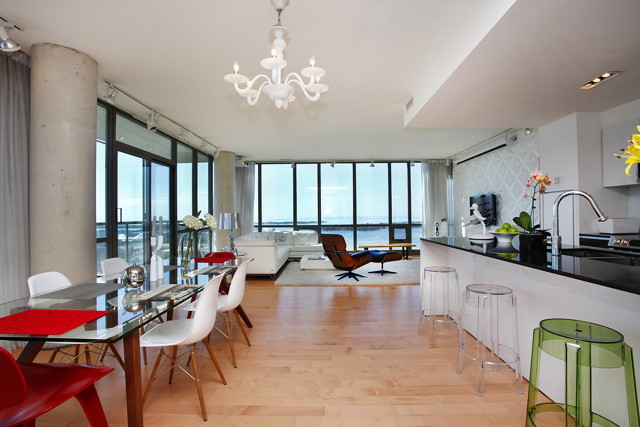 Selling your Toronto home is a major decision. The entire process can be made easier by doing a little bit of research. Here are the top four steps a seller can make to get the most value out of their home. We have a hot real estate market in Toronto, but that doesn't mean you don't have to do things right to get the most money possible for your Toronto house or condo. If you have questions - call us aytime! We will answer your questions and give you guidance even if you don't want to use our services. We actually love to chat about real estate, as crazy as that sounds! Toronto Real Estate is our love and passion.
The 4 most important things to consider before listing your Toronto Home (House,Condo,Loft,Townhome)
Speak to an experienced Realtor There are a host of services you should be getting for listing your property with an agent. A good realtor will not only facilitate the sale of your Toronto home, but will successfully coach you through the process. You'll be paying a broker relatively the same amount whichever firm you choose to go with. Therefore it's best to familiarize yourself with the full set of options an agent will offer. Find an agent from a well established brand that buyers will recognize. They should be able to offer you a host of marketing tools for your home and a catered sales strategy to get you the most value at no extra cost. Big companies have a much broader reach in their marketing, which is why we work with Toronto's top real estate company: RE/MAX Hallmark. Even if you decide NOT to list your home with a realtor - getting the advice of professionals is the first step in the process.
Stage Your Home Staging is the process of preparing your home for sale by furnishing the rooms to highlight their best features. Staging alone can increase the sales value of your property, making it more desirable when viewed online and in person. Any good broker will provide professional staging services at no extra cost to you. Staging is one of the first services you should inquire about when selecting a realtor.
Market Your Home Right In today's hyper connected world there is great loss in sales potential from limited exposure. Buyers have more access to information through the internet than at any point in the past. If you're looking to sell, you have to go to where buyers are looking. This means promoting your home through traditional avenues as well as having a strong social media presence and easy search-ability through Google. Finding realtors with a good command of internet opportunities is as crucial today as traditional sales methods. The Matt and Ben Team are among the most connected sales representatives in Toronto real estate with a wide personal network, built over a decade in the business, and a wide social media reach of 20,000+.
Do The Research It's best to begin with the basics. The selling process begins with getting an idea of what your home is worth. This happens by comparing your property to similar homes that have sold as well as those that are currently available- a Comparative Market Analysis (CMA). A good Realtor will present you a CMA before any papers are signed while providing you with a free home evaluation. A home that is priced right from the beginning sells for the most money. The Toronto real estate market tends to move quickly and homes sell fast when price expectations are in line with value. Speak to an experienced realtor and they will be able to guide you with a catered sales strategy. Get it right the first time to ensure you attain the greatest value for your home and its unique features.
The Matt and Ben Toronto Real Estate Team - Sales Representatives RE/MAX Hallmark Realty Ltd
O 416.465.7850 C 416.278.3574