Funny Toronto Street Names
Our City certainly has its share of unique street names that characterize so much of Toronto- Bloor, Bathurst, Spadina etc... Among the choices made to name our streets, a few were named with a good sense of humour. Here are nine names we've found that have a funny ring to them.
Avenue Road
Neighbourhood: Several
Major Junctions: Bloor St., St. Clair Ave., Eglinton Ave., Lawrence Ave., Highway 401
This probably has a familiar ring to us now but to anyone hearing it for the first time this is probably as peculiar as Street Boulevard.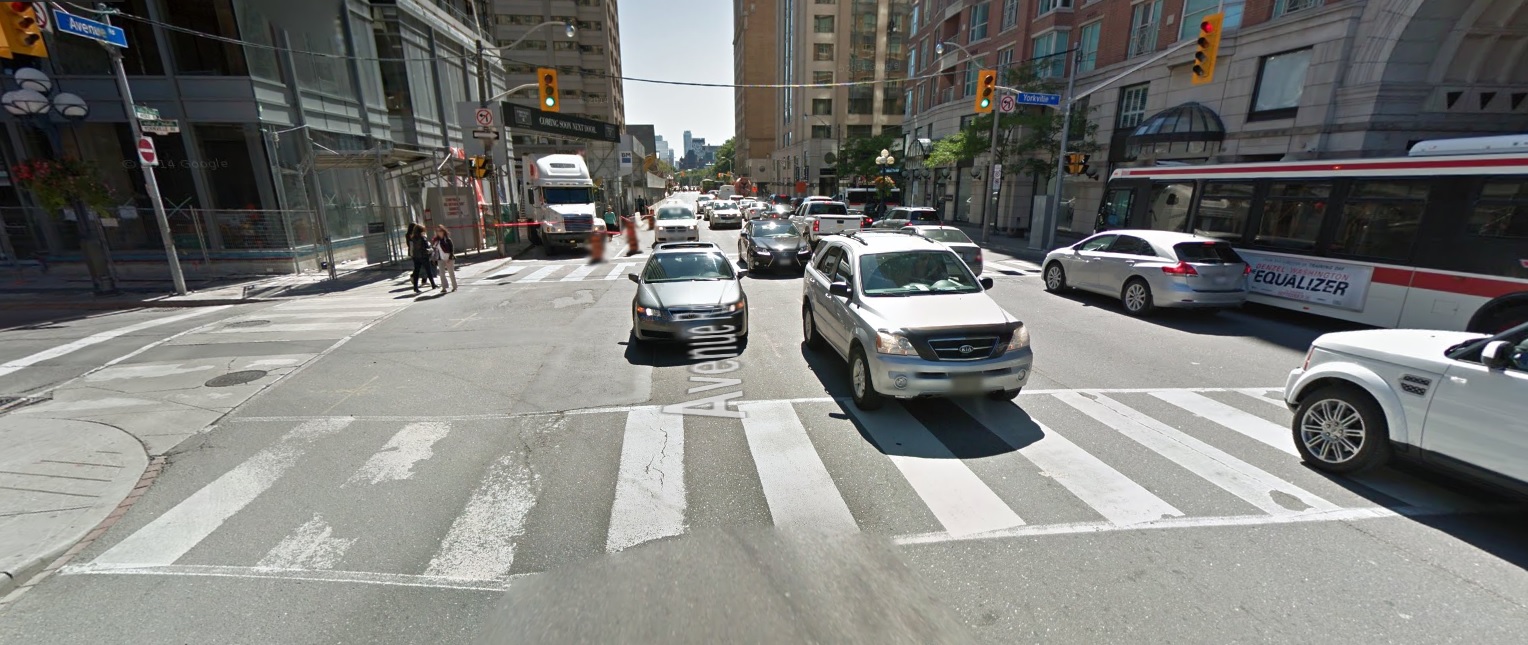 Disco Road
Neighbourhood: Rexdale
Major Junction: Hwy 27 & Dixon Road
You might well expect a party on a road called Disco but it might be the last place to find one. A stone's throw from Pearson Airport, this small road benefits from the cheer its name affords it.

Limerick Road
Neighbourhood: Pelmo Park
Major Junction: Jane Street and Wilson Avenue
There's a street in Dublin and a road in Toronto named Limerick
Neither seem all that poetic, funny isn't it?
Three more lines
And I think this rhyme
Will qualify as a Limerick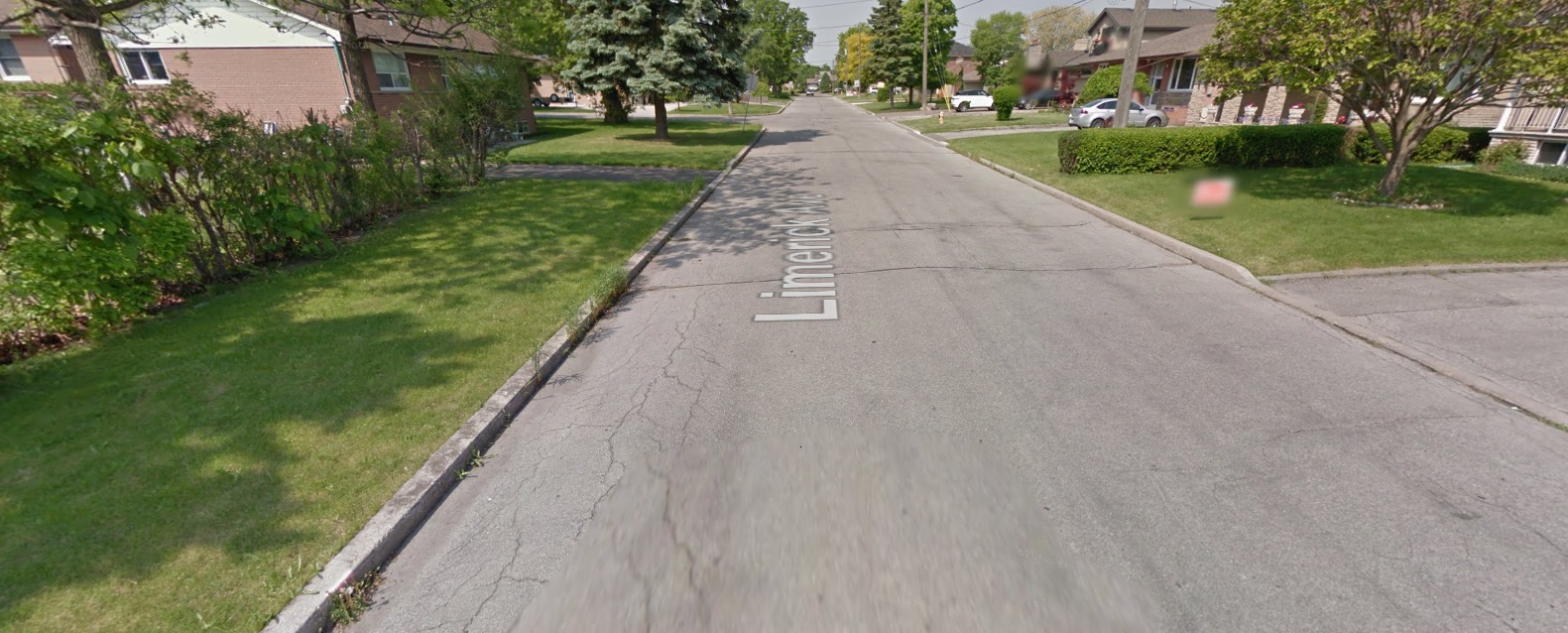 Mould Avenue
Neighbourhood: Rockcliffe-Smythe
Main Junction: Jane Street & St.Clair Avenue West
One of the more undesirable things to happen to any home makes for a pretty unappealing street name. However, contrary to what you might expect, Mould Avenue turns out to be a lovely street.

Blong Avenue
Neighbourhood: Leslieville
Main Junction: Queen Street and Carlaw Avenue
The name is peculiar and can conjure up images of fraternity housing. Thankfully, the street in nothing of the like.

Sesame Street
Neighbourhood: L'Amoreaux
Main Junction: Sheppard Avenue East and Pharmacy Avenue
Can you tell me how to get..
Who knew Sesame Street was in Toronto!

Turntable Crescent
Neighbourhood: Earlscourt Park
Main Junction: St.Clair Avenue and Dufferin Street
An apt name for any crescent- the Naming Committee of Earlscourt snapped this up before anyone else with a
good sense of humour could.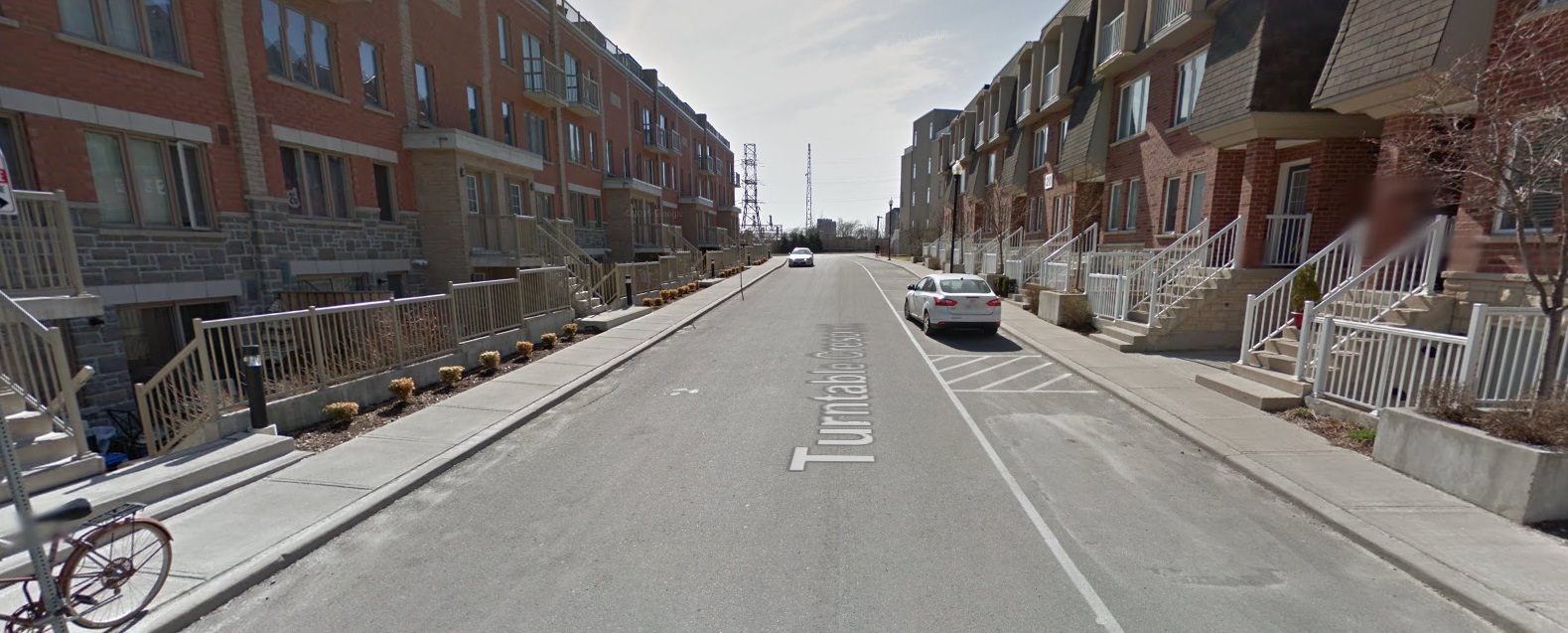 Strange Street
Neighbourhood: Riverside
Main Junction: Queen Street and Broadview Avenue
Strange Street leads off Queen and a few dozen meters from its junction it curves into a back alley of commercial
store fronts and residential back lots. It's parallel to a hill that supports a train track and is lined by a hefty phalanx of
trees. It ends in an unpaved dirt clearing which is usually host to a shipping container.
It's likely as strange as a street can get.

Busy Street
Neighbourhood: Leslieville
Main Junction: Queen Street and Carlaw Avenue
...Isn't all that busy.