Wondering what to do for the month of April? Here are 5 great things to try across the city.
April 30th 2015
An exciting cultural crossover, as the movements of the incredible acrobats of China are choreographed to the music performed by the Kitchener-Waterloo Symphony. The acrobats use a number of different colourful costumes and stages, featuring martial arts, illusion, acrobatics, music, dance and drama.- Toronto.Com
Douglas Coupland: everywhere is anywhere is anything is everything is organized and circulated by the Vancouver Art Gallery and curated by Daina Augaitis, Chief Curator/Associate Director. The exhibition is presented in Toronto by the Royal Ontario Museum and the Museum of Contemporary Canadian Art and is being held concurrently at both institutions. This exhibition was made possible with the generous support of The Keg Steakhouse + Bar, and The Artworkers Retirement Society.- ROM
April 9th -14th 2015

Get to watch screenings of classic Hollywood films including some of Canada's earliest stars who made it to the Big Screen.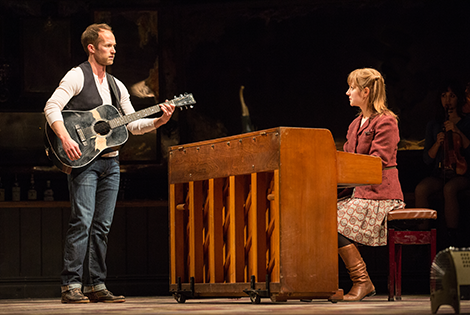 February 10, 2015 - May 30, 2015
Tony Award-winning musical Once returns to the stage live this February at the Ed Mirvish Theatre.
Based on the sleeper hit movie by John Carney, Once is the story of Dublin street musician Guy, who finds inspiration when he meets a young Czech woman who plays piano. Songs include the Academy Award-winner "Falling Slowly," "Gold," "The Moon" and "Say It to Me Now." In addition, the original cast recording won the 2013 Grammy Award for Best Musical Theater Album.- Toronto.Com
April 08, 2015 - May 10, 2015
Cavalia will be presenting its Equestrian spectacular, Odysseo, live, under North America's largest outdoor tent. (429 Lakeshore Blvd East, Port Lands, ON).
Odysseo is the only 6-D show in the world. This unique live theatrical production is a takes guests to a live Hollywood-esque movie set. There will also be high definition computer graphics projected on 18 powerful projectors the size of three IMAX screens, an enormous stage covered by tons of rocks and sand, and thousands of litres of water for the show's aquatic finale.- Toronto.Com
The Matt Casselman & Ben Ferguson RE/MAX Hallmark Real Estate Team